Happy fall to one and all! Another delightful and near idyllic summer season has come to pass, full of the usual seasonal events that serve to appease, amuse and relax the Island patrons. Hopefully, the coming weeks will afford equally enjoyable weather and activities that will help extend the feel of late summer and contribute further to a productive fall real estate market.
Despite the continued geo-political and macro-economic issues in the world today, prudent investment decisions and lifestyle choices remain overriding considerations among buyers of Martha's Vineyard real estate. With increased purchasing power that is made available through low lending rates, we anticipate continued search and acquisition activity through year-end before the quieter winter months arrive.
The events that have enabled Martha's Vineyard to maintain market traction this year continue to replicate conditions found among many primary real estate markets, which notably are related to supply. While inventory on-Island exists across the full market spectrum, we have again seen most search activities being concentrated among the $500K-$1.5M price segments. For our micro-market, this is also the most economical price range for many second-home buyers. However, the consistent absorption rate of residential properties for the past five years coupled with low levels of inventory replenishment, have created new challenges for buyers of Martha's Vineyard real estate; notably in available inventory, desirable locations, condition and of course pricing. And since many acquisitions made on-Island are for the longer-term, i.e. "family legacy" ownership, this implies that some properties or locations may not become available again for many years. Therefore, as levels of available inventory continue to contract, especially in the most economical segments of the market, we expect heightened competition among buyers to persist with prices remaining stable and insular.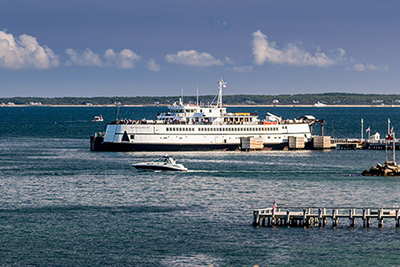 In contrast, the market condition above the "conversational" $1.5M threshold is noticeably different. There are fewer capable or willing buyers, and there is more available inventory within these segments. But location, amenities and condition have proven to be significant and subjective drivers in the consideration and urgency toward acquiring real estate by this cadre of prospective buyers.
Please consider the following;
Year-to-date 255 residential properties have sold on Martha's Vineyard, which is down 12.5% from the 291 sold for the same period in 2018.
Q3 alone conveyed 102 residential properties, up 6% from the 96 sold in 2018 for the same period.
Year-over-year, median home sale prices have increased 4.3% from $752,000 to $785,000 with average home sales prices also increasing by nearly 18% from $1,213,000 to $1,431,000 for the period.
On average, year to date home sales on-Island have transacted at approximately 96% of their asking price while realizing 123% of their tax assessment. This correlation suggests that property sale prices exceeding the respective tax assessment have continued to trend more broadly throughout our micro-market, but still remain subject to the attributes of condition, location, utility, scarcity and uniqueness.
Third Quarter sales statistics courtesy of LINK
Acquiring real estate in this largely second-home market is often a discretionary venture. Yet given the consumer demand, armed with increased purchasing power afforded by the relative low interest rate climate, and ability to garner both emotional and financial returns from an investment made on-Island, it still remains an attractive time to acquire Island real estate.
Please visit www.mvlandmarks.com to view a comprehensive list of all available Island listings. And as always, do not hesitate to contact us with your questions and curiosities concerning those properties of interest and Martha's Vineyard real estate topics in general.
However, if a purchase of Island real estate is not in your future right now, this is an opportune time to book your summer vacation rental for 2020. Our Island-wide inventory features homes that accommodate most every need, but competition for the best properties and available weeks has markedly increased. Our experienced rental agents are readily available to assist you in finding the perfect vacation home. Please do not delay, contact us now to assist you in creating your dream vacation!