Edgartown, MA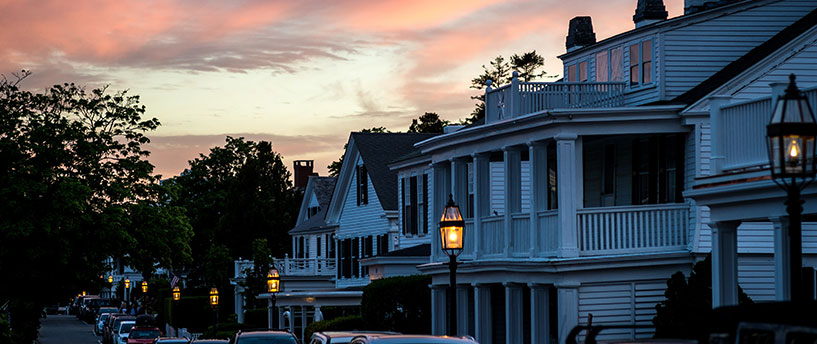 Description:
Spanning 27 square miles, the historic town of Edgartown the largest on Martha's Vineyard. Edgartown is bursting with charm thanks to the historic homes built for whaling captains over 200 years ago. The quaint neighborhoods are best explored on foot or bike so you can take time to notice the unique aspects of each building. The beaches in Edgartown are beautiful and State Beach and South Beach are two of the island's most popular.
Edgartown Real Estate Data
Property Type:
Residential
Inventory:
63
Avg Price:
$3,877,649
Avg Days On Market:
206
Property Type:
Commercial
Inventory:
7
Avg Price:
$2,601,429
Avg Days On Market:
292
Property Type:
Condominium
Inventory:
5
Avg Price:
$713,500
Avg Days On Market:
181
Property Type:
Land
Inventory:
13
Avg Price:
$1,805,685
Avg Days On Market:
385
Area Info:
Beaches
State Beach - officially named Joseph Sylvia State Beach, this one of the island's most popular thanks to its calm surf, easy parking and location between Edgartown and Oak Bluffs.
South Beach in Katama - as the name suggests, South Beach is located along the southern coast of the Island in the Katama section of Edgartown. At times, this public beach has large waves and strong surf. It is accessible via bus from downtown Edgartown.
East Beach - located on the small island of Chappaquiddick in Edgartown, East Beach is one of the most remote on the island and offers fantastic views of Nantucket Sound.
Lighthouse Beach - located just a short walk from downtown Edgartown, Lighthouse Beach is named for the Edgartown Lighthouse which is an iconic aspect of this popular destination.
Food & Drink
L'etoile - chef-owned, high-end dining in a lovely setting. The seasonal menu is oriented around locally sourced produce and meat.
Alchemy - gourmet bistro and bar with a fantastic cocktail menu. Credit card required for reservation.
Bad Martha Brewery - delicious craft beer in an upbeat atmosphere. Great place to come for a fun afternoon with friends.
Atria - located in downtown Edgartown, Atria celebrates fine dining in a beautiful setting. Great menu and amazing wine list.
Attractions
Downtown Edgartown - walk along the brick paths and explore the historic whaling homes from the 1800s. Great shopping and eateries as well.
Martha's Vineyard Museum - located on School Street, this museum chronicles the island's rich history with numerous exhibits showcases various aspects of the culture and geology of Martha's Vineyard.
Edgartown Lighthouse - this iconic lighthouse is one of only five on the island. It is easily accessible by walking from downtown Edgartown to Lighthouse Beach.
Edgartown Golf Club - private golf club founded in 1926. The 18 hole course has breathtaking views of the ocean.