Aquinnah, MA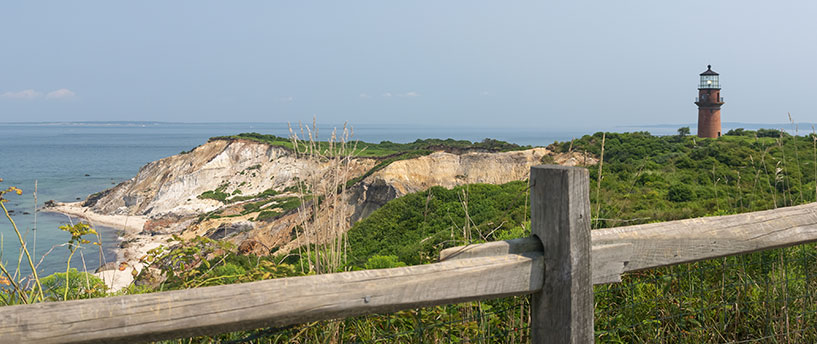 Description:
The town of Aquinnah is the westernmost town on the island of Martha's Vineyard and it is known for its stunning oceanfront cliffs and the iconic Gay Head lighthouse. Aquinnah has a small year-round population of about 300-400 year-round residents but the population swells due to visitors in the summer.
Aquinnah Real Estate Data
Property Type:
Residential
Inventory:
12
Avg Price:
$2,100,417
Avg Days On Market:
262
Property Type:
Land
Inventory:
11
Avg Price:
$737,727
Avg Days On Market:
576
Area Info:
Beaches
Moshup's Beach - Located at the foot of the gorgeous clay cliffs on the western edge of the island. In addition to the natural surroundings, this beach is known for the rare aqua color of the water. The waves are relatively large and there is a section of this beach that is considered "clothing optional."
Lobersterville Beach - a two-mile stretch of beach along Vineyard Sound with gentle surf and great for fishing.
Philbin Beach - this surf beach is located off Moshup Trail. The shore is a little rocky and has gorgeous views of the Atlantic.
Food & Drink
The Aquinnah Shop - situated overlooking the Gay Head Cliffs, this is one of Martha's Vineyard's oldest restaurants. Indoor and outdoor seating and delicious New England cuisine.
Orange Peel Bakery - fantastic bakery that offers fire grilled pizza on Pizza Nights, in addition to traditional baked goods.
The Outermost Inn - located on the cliffs, this Inn's restaurant features wonderful water views, large picture windows, and an intimate dining room. Around 20 acres of beautiful meadow and shrubland surround the property.